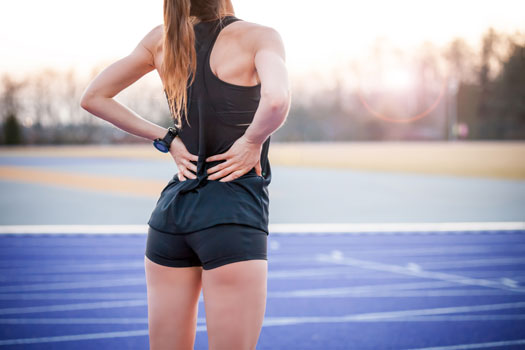 Many people with lower back pain related to sciatica, especially those who were naturally athletic prior to having issues with lower back pain, often assume their sports-playing days are over. The good news is this isn't always the case. In fact, there are certain sports and forms of exercise that can be safely enjoyed even with lower back pain. Before you relegate yourself to the sidelines, keep reading to learn more.

Get an Accurate Diagnosis

Start by finding out for sure what's causing your lower back pain. Discomfort affecting this area of the spine is fairly common, and it's often manageable or treatable. It's also not unusual for lower back pain to go away entirely with the right approach to treatment and lifestyle adjustments. You'll be more likely to reach a point where you can safely get back to a more active lifestyle once the source of your sciatica-related pain has been determined. Possibilities include:

• Muscle strain or other soft tissue injuries
• Nerve irritation from a herniated lower spine disc—often a cause of sciatica
• Issues related to arthritis or osteoporosis
• A slipped vertebra

Actively Participate in Physical Therapy Sessions

Instead of going through the motions of any physical therapy that may be recommended for you, actively participate. This means doing any recommended exercises between sessions and providing feedback. For instance, if you're finding the therapeutic lower back pain exercises a bit too difficult or too easy, let the therapist know so adjustments can be made based on what's comfortable and beneficial for you.

Consider Lower-Impact Sports & Activities

Even if your lower back pain subsides, it's not a good idea to go back to sports that tend to increase the risk of reinjury. High-impact sports like football and other contact sports top the list of sports that aren't generally recommended for patients with sciatica or lower back pain. However, there are some lower-impact sports and activities that can be perfectly safe for you to enjoy with lower back pain. For example, swimming and other water-based activities ease stress on the spine and its supporting parts because of the natural buoyancy of the water. Using proper technique when lifting is also important. The list of lower-impact sports and activities that tend to be safe for lower back pain patients to enjoy also includes:

• Rowing or kayaking
• Bowling
• Cycling if you avoid uneven terrain and steep hills or use a recumbent bike
• Light jogging and running—but not running at a more aggressive pace, since the heel impact could aggravate LBP
• Walking at a comfortable pace
• Disciplines like yoga, tai chi, and Pilates done with slow, controlled movements

Pay Attention to Proper Form & Technique

If you do opt to shift to lower-impact sports that are easier on your lower back, don't forget about proper form and technique. Otherwise, you could end up overstressing some of the muscles that directly or indirectly support your lower spine.

Know When to Rest or Stop

It's also important to recognize signs of issues with your lower back that should be reason enough for you to take a break or stop what you're doing altogether until you talk to your doctor. Some of these include:

• Sharp lower back pain
• Pain that lingers or worsens after you're done playing sports or being active
• Discomfort that suddenly radiates to nearby areas
If your back pain is severe and long-lasting, your doctor may recommend surgery to provide relief. For example, if you have a herniated disc, a discectomy may be the best option. Although this is generally a very successful procedure, patients with a hole the size of a pencil eraser or larger experience 70 percent of all future reherniations. A new treatment, Barricaid, is a bone-anchored device that closes this hole in an effort to prevent reherniation. In a study of over 500 patients, it was proven 95 percent effective. This means 95 percent of patients didn't experience a reoperation due to reherniation in the 2-year study timeframe.
If you have any questions about the Barricaid treatment, ask your doctor or contact us at 844-288-7474.
For full benefit/risk information, please visit: https://www.barricaid.com/instructions.