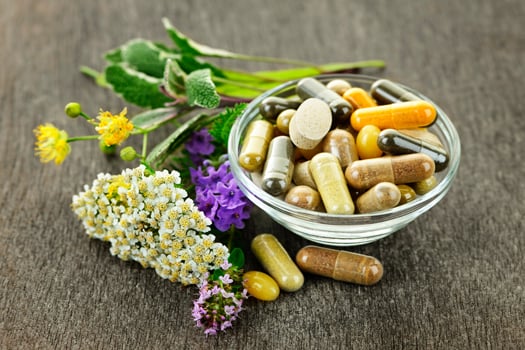 Inflammation is one of the main reasons sciatica is so disruptive for some people. Fortunately, there are some vitamins you can take to help you manage inflammation and other factors that contribute to sciatica. This article takes a closer look at some of the vitamins and minerals that can be beneficial for managing symptoms of sciatica.

Supplement the Nutrients in Your Diet

Vitamins supplement some of the nutrients your diet is lacking. The main nutrients that tend to be good for sciatica include magnesium, which helps with muscle and nerve function around the sciatic nerve, and vitamin D, which increases the strength of spinal bones in a way that reduces the risk of spinal disc herniation—a common source of sciatica. Other vitamins and minerals that can help you manage sciatica symptoms include:

• Vitamins B6 and 12
• Vitamin E
• Zinc
• Selenium

Omega-3 fatty acids can also be beneficial if you have recurring sciatic nerve pain and related symptoms. Omega-3 fatty acids offer an assortment of health-related benefits that can help you manage sciatica. For instance, omega-3 fatty acids reduce the risk of developing arthritis. Since arthritis is an inflammatory disease, it can make sciatica symptoms worse. Omega-3 fatty acids can be obtained by including fish in your diet. Canned tuna, salmon, cod, and herring are among the fish that contain high amounts of omega-3 fatty acids.

Vitamin E, zinc, and selenium are especially beneficial, since all of these nutrients play a role in keeping nerves healthy. If you already have sciatica, these nutrients may help the nerve heal in the area where it is being irritated. Natural sources of these vitamins and minerals include:

• Almonds, hazelnuts, and pine nuts
• Turnip greens
• Mangos and kiwis

Oysters are an especially reliable source of zinc. However, you can get plenty of zinc from red meat and poultry, too.

Get What You Need from Diet and Supplements

You can get most of the vitamins mentioned above from the foods you eat on a regular basis or by adjusting your diet. However, there may be times when you need to take supplements to get the added nutrients and antioxidants necessary to keep sciatica under control. If you use supplements, check with your doctor first to make sure you are taking the right amount.

Avoid Foods that Cause Inflammation

Do not offset the benefits that go along with the nutrients you consume by eating foods that cause inflammation. These include snack foods, refined grains, sugary snacks, and fried foods. Instead, opt for foods that naturally reduce inflammation, such as:

• Green leafy vegetables
Fresh fruits and vegetables
• Berries
• Tomatoes
• Olive oil
• Fatty fish

Further enhance the benefits of getting more vitamins in your diet by actively participating in physical therapy. Also, it can be helpful to improve your posture, exercise regularly, and get sufficient sleep. It is often possible to manage sciatica with nonsurgical treatments and lifestyle adjustments such as adding more vitamins to your diet.
If you have had a discectomy or a less invasive microdiscectomy for a herniated disc, you may experience sciatica if the disc becomes reherniated, which often occurs if there is a large hole in the outer ring of the disc after surgery. Fortunately, there is a new treatment available to avoid reherniation. Barricaid is a device shown to reduce the risk of reherniation by closing the hole in the disc after a discectomy, and 95 percent of Barricaid patients did not undergo a reoperation due to reherniation in a 2-year study timeframe. This treatment is done immediately following the discectomy—during the same operation—and does not require any additional incisions or time in the hospital.
To learn more about the Barricaid treatment, ask your doctor or contact us at 844-288-7474.
For full benefit/risk information, please visit: https://www.barricaid.com/instructions.