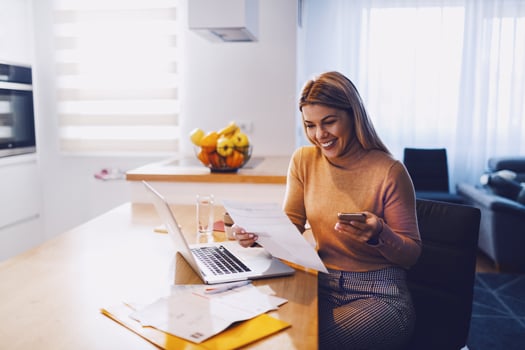 A discectomy is a common spine-related surgical procedure, and it's a generally reliable one for many patients as far as satisfaction with results goes. However, when it comes to any type of surgery, it's understandable to be concerned with cost, especially potential out-of-pocket expenses. Below, we run through factors to keep in mind when estimating how much a microdiscectomy will cost.

Average Discectomy Surgery Costs

The cost for your herniated disc surgery will vary based on several factors. On average, surgery related to a herniated disc ranges from $15,000 to $35,000 or more. This includes hospital and surgeon fees and related expenses. MedPage Today puts the average at around $13,000 for the procedure itself if there aren't any complications. With complications, the cost could be much higher. If you experience a reherniation of the same disc, the most common complication after a microdiscectomy, a second discectomy procedure or even a fusion may be required. According to Modern Healthcare, a lumbar fusion may cost between $60,000 and $110,000 to an insured or uninsured individual. However, these are just average cost estimates and not what may specifically apply to your surgery.

Easing Costs with Insurance Coverage
The good news is most health insurance policies cover spine surgery procedures, including discectomies, as long as they have been deemed medically necessary. The specific costs involved with a microdiscectomy that may be covered by insurance will depend on factors that include:

• The type of coverage you have with your current policy
• Your deductible, which determines possible out-of-pocket expenses related to surgery
• Whether or not you have supplemental coverage to cover things like medication for your initial recovery after surgery

Potential Costs Involved with a Microdiscectomy

When figuring out what discectomy surgery may cost you—with or without insurance—with some degree of accuracy, consider related costs as well. Typically, extra costs for spine surgery include expenditures for:

• Operating and recovery room
• Anesthesiologist
• Hospital/medical center stay
• Physical therapy
• Post-surgery medication

Factors to Consider

There are several factors that come into play when determining how much your specific discectomy surgery could cost. Patient-specific factors that usually affect microdiscectomy cost include:

• Whether or not you're at higher risk for certain surgery complications
• How long you'll need to remain in a hospital or surgery center post-surgery
• Whether or not you'll need fusion surgery following your microdiscectomy

In a fusion surgery, the entire disc is removed and hardware is inserted to maintain spinal stability. However, it's most common to first perform a discectomy, removing only the part of the disc that's irritating a nearby nerve instead of the entire disc.

Keeping Costs in Check

The most effective way to keep costs related to disc problems in check is to seek treatment as soon as symptoms and signs are noticed. Doing so may reduce your odds of needing surgery at all. If surgery is what's recommended for you, making some beneficial lifestyle adjustments before and after your procedure could minimize complication risks and increase the likelihood of enjoying long-term benefits that justify surgery costs.
Discectomy surgery costs and recovery times are different for each individual and depend on factors such as whether the patient has a large hole in the outer ring of the disc after surgery. If the hole in the disc is larger than a standard pencil eraser, the patient has a significant risk of experiencing a reherniation. In fact, 70 percent of all reherniations come from these larger holes in the disc. These reherniations often require additional surgery or even a larger spinal fusion operation. Barricaid is a bone-anchored device shown to reduce reherniations by closing the hole in the disc after a discectomy, and 95 percent of Barricaid patients didn't undergo a reoperation due to reherniation in a 2-year study timeframe. This treatment is done immediately following the microdiscectomy—during the same operation—and doesn't require any additional incisions or time in the hospital.
If you have any questions about the Barricaid treatment or how to get access to Barricaid, you may ask your doctor or contact us at 844-288-7474.
For full benefit/risk information, please visit: https://www.barricaid.com/instructions.