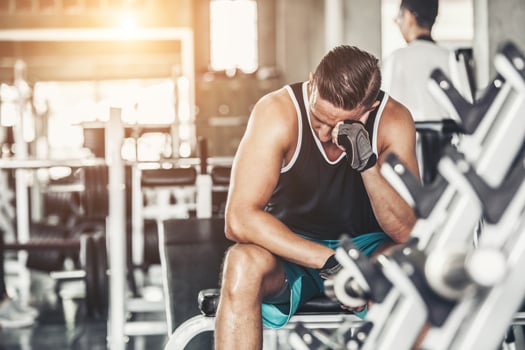 A common spine operation, a lumbar discectomy is a lower back procedure often recommended if more conservative treatments are not effective. For many patients, the long-term benefits are worth it when it comes to lower back spinal disc surgery. This article offers a closer look at some of the more common reasons to have a lumbar discectomy.
Herniated Disc

A herniated spinal disc is the most common reason for a lumbar discectomy. Part of the reason is because the sciatic nerve starts in the lower back area. If this nerve is affected by a herniated disc, you may experience the following symptoms:

• Pain that extends to your legs and lower body in general
• Muscle weakness
• Lower back pain coupled with radiating nerve pain
• Numbness and tingling sensations

Even if the disc is only protruding without being herniated, you may still experience the above symptoms to some degree. Depending on the severity of the symptoms, your doctor may eventually advise you to consider a lumbar discectomy if the symptoms remain disruptive.

Spinal Nerve Damage

In some instances, nerves near the affected disc become compressed. This could include nerves directly next to or within the spinal canal. If this happens, you may notice pain that is largely relegated to the lower back area, although it depends on which nerve is irritated.

Lack of Meaningful Results with Other Treatments

Unless there is a medical emergency, you will likely be advised to try an assortment of nonsurgical treatments before a lumbar discectomy is even discussed. Once you have completed necessary physical therapy, therapeutic exercises, steroid injections, medication, diet and lifestyle adjustments, posture improvements, and other treatments for about 4–6 months without meaningful results, your doctor may recommend having a lumbar discectomy.

Potentially Life-Threatening Symptoms

In rare instances, a spinal disc irritates the sciatic nerve or other nerves in a way that causes a loss of bowel and/or bladder function. If this is what you are experiencing and it is related to a damaged or herniated disc, surgery is likely going to be necessary to relieve pressure on the affected nerve.

Preferring to Return to Competitive Sports

For some people, the goal of treatment for a herniated disc or similar disc-related issues is simply to get back to a regular routine without distracting pain. However, other individuals may have normal routines that include participating in competitive sports. If you are an athlete, you may reach a point where you prefer to have a lumbar discectomy if other treatments are not allowing you to be competitive in the way you prefer.

Needing to Keep Up with Work-Related Duties

Some people have more physically demanding occupations. If this applies to you, it may not be possible to relieve your symptoms enough to be able to do your work safely and effectively. Before a lumbar discectomy is discussed, you might be advised to try a lumbar support belt and other similar devices. If such efforts are not helpful for you, lower back disc surgery may be a reasonable option.
Although discectomy surgery is generally a very successful procedure, patients with a larger hole in the outer ring of the disc have a significantly higher risk of reherniation following surgery. Often, the surgeon will not know the size of the hole until he or she begins surgery. A new treatment, Barricaid, which is a bone-anchored device proven to reduce reherniations, was specifically designed to close the large hole often left in the spinal disc after discectomy. This treatment is done immediately following the discectomy—during the same operation—and does not require any additional incisions or time in the hospital. In a large-scale study, 95 percent of Barricaid patients did not undergo a reoperation due to reherniation in the 2-year study timeframe.
If you have any questions about the Barricaid treatment or how to get access to Barricaid, ask your doctor or contact us at 844-288-7474.
For full benefit/risk information, please visit: https://www.barricaid.com/instructions.